What Problem Are We Trying To Solve?
60% of students in the U.S. don't own a book at their reading level at home. This statistic is even higher for low income households. Gift of Reading addresses the issue of book ownership in lower income communities by empowering students at the recipient school to get involved.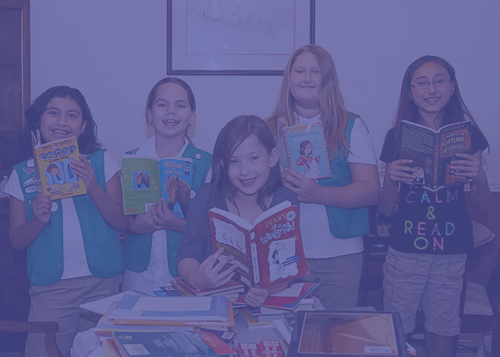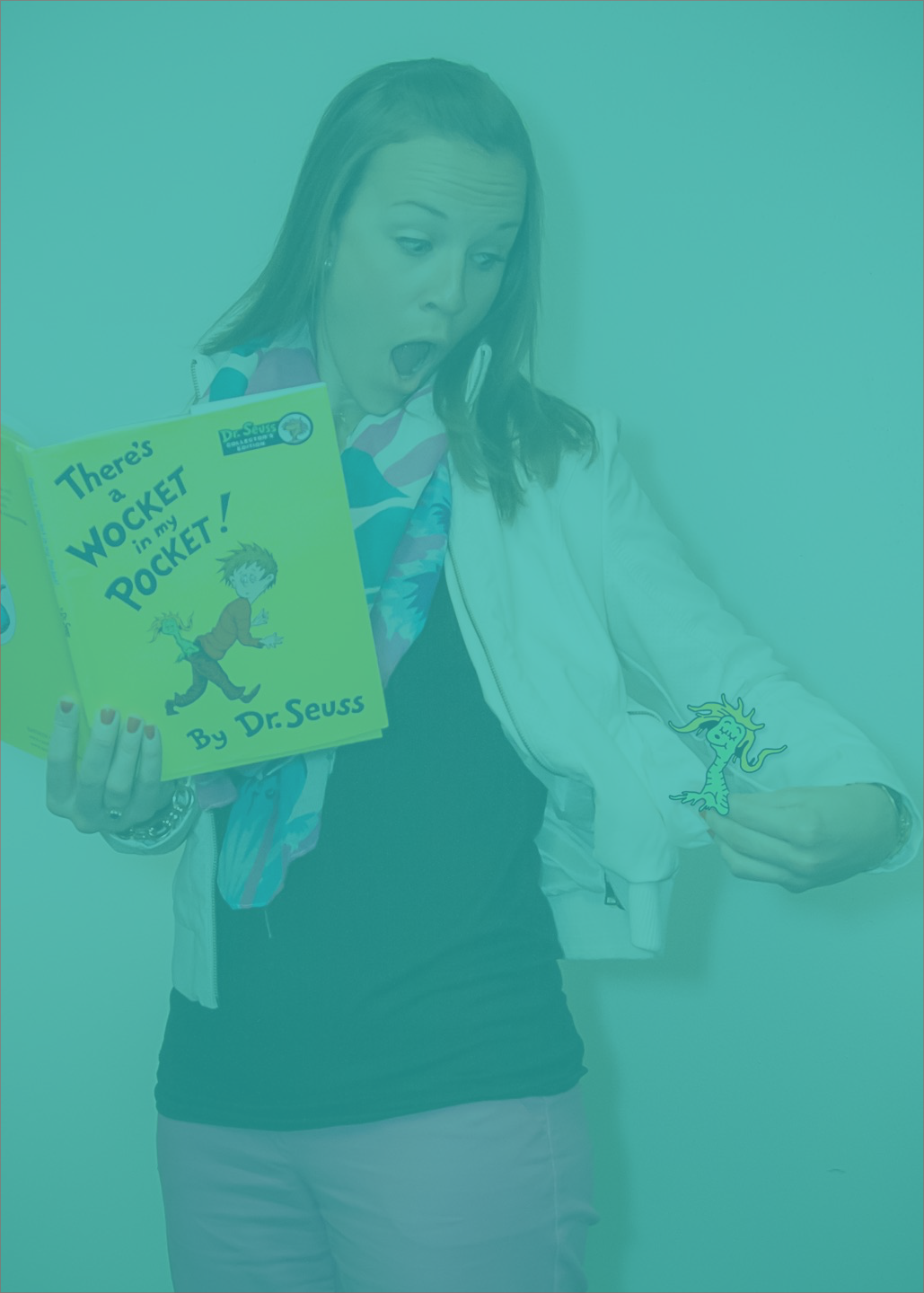 Programs
• Flagship Gift of Reading Program:
Participating schools create a Book Ambassador team. Each team includes up to 7 Team members from grades 3rd to 5th with one adult leader and hosts 4 fundraisers.
• Support for Gift of Reading:
Our organization supports these teams by guiding them through the fundraising program, providing financial support through sponsorships, sorting, bundling, and distributing book donations.
• Summer Book Cart:
Teams that complete the four core fundraisers qualify to participate in the Summer Book Cart program. Gift of Reading will place a book cart outside the school (where permitted) and students can trade books all summer (similar to a Little Free Library). Gift of Reading will also re-stock the cart throughout the summer. The team is responsible for promoting the book cart at the school before summer vacation starts by telling everyone the location, how to use it, and who to contact with any issues. This helps for those students who do not have access to a library over the summer.
Our programs are FREE for participating schools. The only requirements to participate are that they must:
• Be a Title 1 elementary school.
• Agree to weekly meetings with adult supervision to work through the program.
• Agree to allow the four core fundraisers.
• Form a team of Book Ambassadors to represent the Gift of Reading.
Role of the Organization
Preparing books for distribution is a long process but we feel it helps ensure all students receive the best.
We strive to only include gently used books so that a student will feel proud to own the titles selected just for them. In addition, we review books to make sure the content is age-appropriate for an elementary student. Once this initial pass is completed, books are cleaned so that every book is free of stickers and smudges and looks its best for gifting. Next, books are divided into three classifications:
• New book and well known title
• New/very gently used book
• Gently used book
Afterwards, within each classification, books are sorted into grade levels and then divided equally between classrooms. Once the books are sorted, we bundle three books (one from each classification) so that every student gets one book from each category. In addition, we try to group similar genres together. For example, if a student is provided a comic book, their bundle may also include a book on how to draw characters. We also try to include one age-appropriate Spanish book for students in ESL classes so they can share reading time with the family.
All bundles are taken to the school where many teachers have the opportunity to assign bundles to students based on their reading interests and needs. On our designated day, the "Book Ambassadors" (students who helped fundraise for books at the school) visit each classroom. Each student is called up front for their book bundle. Students absolutely love the visit but the real joy is seeing all the smiles and hearing the excitement when the students open the bundle that is customized for their learning. Many are elated and others are almost immediately reading through their books. From Kindergarten to 5th grade, every single student is excited to receive books from Gift of Reading.
We provide the assistance and guidance our book ambassadors need in order to run these programs. On a designated day of the week, we send out one of our trained staff to the school who can help students build on their ideas and create the best fundraiser possible. We apply for grants and corporate sponsorships to be able to help cover the rest of the expenses that come with running the program.
It can be a long process to get from donation to delivery. We generally have an army of volunteers that span all ages and work hard to provide their best effort (of course, we do take plenty of reading breaks). In the end, this work is part of our dedication to ensure that every student gets equal access to the donations we receive from around the community.
Cost & Budget
We are currently fundraising to support our expenses associated with adding part time staff to run our book donation warehouse and assist in managing volunteers to help sort, bundle, and distribute books to participating schools. Participating elementary schools in the Gift of Reading program must have over 75% students on free and/or reduced lunch programs. Funds will also be used to help cover any fundraising shortfalls. Program Costs are approximately $3,000 per school.