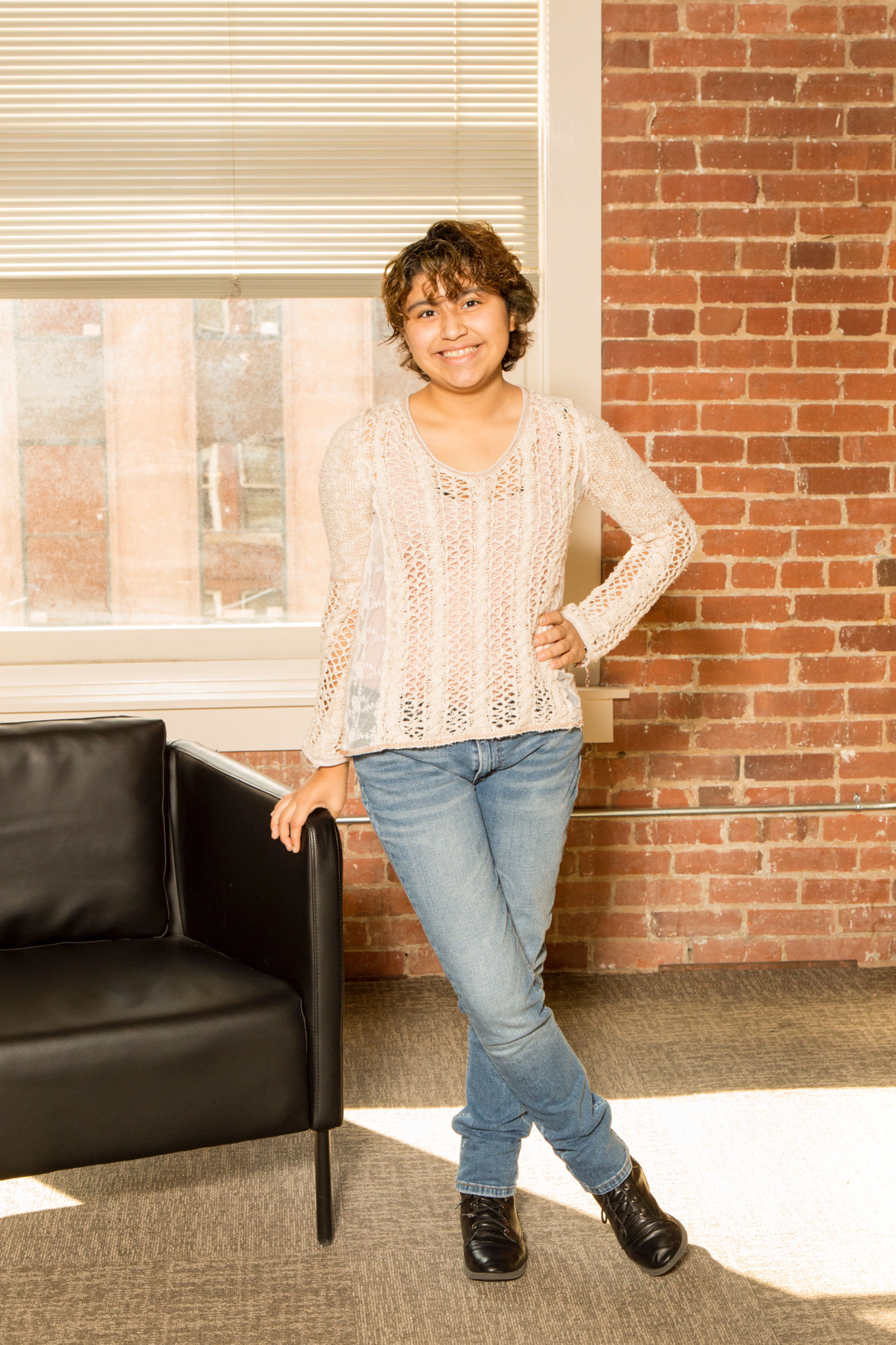 "Which is better – telling kids that they can accomplish big things or letting them be part of the solution? We all should be a part of the solution. Gift of Reading directly addresses the issue of book ownership, but our concept is different than any other book and reading non-profit program. We empower children to lead fundraising efforts for new books within their own school and become a key part of the initiative."
Monica Orozco
Monica's Story
While listening to NPR in the 2nd grade, Monica learned 60% of kids don't own a book at their reading level in America. The statistics are even worse in low income communities where price is the #1 barrier to book ownership. Yet, the number of books in the home directly predicts reading achievement. Spurred to action, she worked with her family to raise 3 books for every student in her classroom for the Christmas break.
In 3rd grade, she wanted to continue the mission but set out with a more ambitious goal – to gift three books to everyone in her grade. Her family seeded her idea with $150 and explained she would have to use her own skills to reach her goal with the funds provided. Although expectations weren't high, she persevered ended up raising 2,500 books and gifted three books to every student at her school.
In 4th grade, other students wanted to join in her efforts and, together, they formed the Gift of Reading team. With the same seed money of $150, they hosted a variety of fundraisers at their school and collectively raised 3,500 books. Once again, every student at the elementary school was gifted three books each!
In 5th and 6th grade, the Team continued to raise books each year through innovative fundraisers that also spread a joy of reading. But, they were now able to gift three books to every student at two elementary schools each year.
To date, Monica has led the efforts in gifting over 15,000 books within her community.
In 7th grade, she changed her focus to learning how to convert her idea into a nonprofit that was scalable and sustainable so it could continue beyond her time in grade school. She was driven to ensure other kids felt that same joy of promoting a love of reading and helping all kids in their own community know the joy of book ownership.
Although the initial focus was to ensure every student in her classroom knew the joy of book ownership, it was the realization there was so much more children could do within their own community through servant leadership that has continued to drive her mission. She wants all students to know the pride of book ownership and the accomplishment in doing something good for their community. As a social entrepreneur, she is invested in turning her passion and vision into a positive difference for local communities.
Media Mentions
Coming Soon!
Accolades
• 2017 MegaFest MegaFutures Youth Entrepreneur Pitch Competition Top Winner an was awarded $15,000 to expand Gift of Reading
• 2015 Student Hero by the Texas State Board of Education (SBOE District 13)
• 2013 Irving ISD ICE Award recipient in Community Service/Citizenship
• 2012 Kohl's Cares Scholarship Program Regional Winner